Blog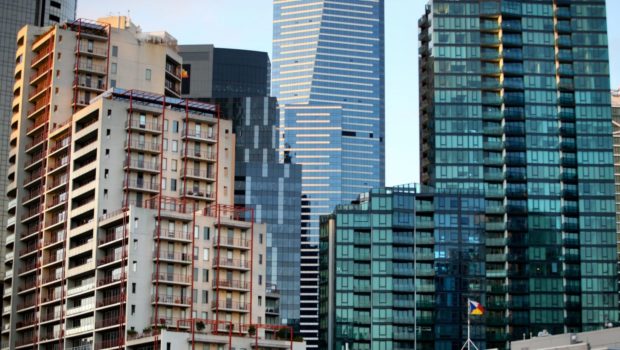 Published on August 4th, 2017
Property entrepreneur Vincent Taapken claims economic booms lead to boring city design
Higher quality and more individuated house and apartment designs was one of the briefly experienced benefits of the global financial crisis in hard-hit Europe in 2008-2009.
So says Dutch property entrepreneur and urban developer Vincent Taapken who, in Melbourne on Friday, will deliver a keynote speech at the Housing Futures 2017 forum, bringing together practising Australian and international architects, planners and academics to discuss how cities can improve residential developments in an era of burgeoning population growth.
In a talk entitled "Never Waste a Good Crisis" — that outlines how the global commoditisation of housing, especially the product targeted at investors "is more standardised, conservative and repetitive" — Taapken says it is the local communities that are the losers from a real estate industry recast as part of the financial industry.
Taapken argues Dubai's ghost tower scenario is more stark than most other world cities. Photo: Supplied
"Successful liveable cities," says the founder of Rotterdam-based New Industry Development, "have strong local communities, culture and lively neighbourhoods with social life.
"When buildings are vacant, or neighbourhoods just have people with trolleys moving in and out every day, it is impossible to create sustainable, liveable environments.
"This is more evident in capital cities that have larger numbers of expats and extensive tourism industries."
Up to one-fifth of Melbourne's apartments are estimated to be empty, and nearly 90,000 in Sydney. Photo: Angela Wylie
In an Australian context, research into daily water usage has shown that up to one-fifth of Melbourne investment properties and over 90,000 properties in metropolitan Sydney are left unoccupied.
Taapken claims the ghost tower scenario is even more extreme in cities such as London and Dubai where "there are examples of buildings that have never actually had people living in them".
With a component of real estate becoming financial product and not primary human habitat because "international investors are looking for a steady cash flow and an exit profit after five to 10 years", Taapken says the manifesting issue is that the mostly large-scale buildings favoured by this speculative market "will look the same, wherever".
Vincent Taapken argues a good crisis can allow the creatively-minded to breathe life into a city's built environment. Photo: Bravenboer Photography
The design of these buildings "has to appeal to a larger group and the traditionally risk-averse fund investors tend to chose proven technologies and mainstream design over innovative and outspoken architecture".
The opposite of these outcomes happened during the GFC in western Europe, when, Taapken says, banks stopped financing construction and development companies vacated the territory to create a niche that allowed "opportunities for bottom-up, small scale developments with local character. These initiatives were more focused on the end user".
"Architects without enough paid work started to develop their own projects (that were) small scale and high quality," he says.
Dutch property entrepreneur and urban developer Vincent Taapken Photo: Bravenboer Photography
What distinguished these buildings was "that they look funkier, loftier and more differentiated". They had double heights, open space surrounds, terraces and communal gardens. He cites the Superlofts and the Urbannerdam developments in the Netherlands, and projects in Antwerp, Belgium, "that have this local style and flavour that is so much needed to make distinctive cities".
With economies having recovered, unfortunately, Taapken says, the real estate industry in its rebound returned to the business of bland, large scale building developments.
He says that if we want to have better cities in 10 years, "we have to start acting now before we sink back into the ocean of maximising profits by making traditional buildings without real change and innovation."
www.superlofts.co/en

www.domain.com.au