Blog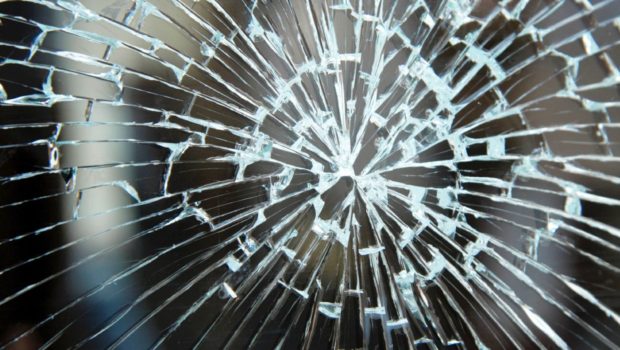 Published on November 6th, 2017
Who is responsible for fixing damage in a rental property, the landlord or the tenant?
Mould in the bathroom or a broken dishwasher can cause unwarranted stress for landlords and tenants.
Especially when it comes to working out who is to blame and whose responsibility it is to fix.
No landlord or tenant wants to be locked into a battle of "it's not my fault" when it comes to rental repairs, or to pay for something when they shouldn't need to.  
Tenants are responsible for changing lightbulbs. Photo: Domino Postiglione
"Repairs are one of the largest issues that incur disputes between landlords and tenants," Tenants Union of Victoria spokeswoman Yaelle Caspi says. 
But that doesn't need to be the case if everyone knows their rights and responsibilities. 
Emergency repairs
If the mould is because of a problem with the property, such as a roof leak, then it's the landlord's responsibility to deal with it.
Tenancy laws across Australia stipulate that urgent repairs must be responded to immediately by the landlord, within 24 to 48 hours. If the landlord does not respond, tenants are, in most instances, allowed to organise urgent repairs themselves – up to a certain value. In Victoria, this is authorised up to the amount of $1800, in NSW it is up to $1000. A tenant is expected to be compensated for any of these expenses if deemed "reasonable". Of course, not all cases are the same.
Generally, urgent repairs include: Burst water services, blocked or broken toilets, serious roof leaks, gas leaks, storm or fire damage, electrical faults, flooding, issues causing the home to be unsafe or insecure, breakdown of stove or oven, serious faults in the staircase or elevator. In some states a breakdown of the air conditioner is also considered an emergency.
Non-urgent repairs
Whose job is it to fix a broken window?
In most cases it's the landlord's responsibility to take care of routine repairs that don't compromise the tenant's safety, such as leaking taps or broken door handles.
"My advice to landlords is to repair the property and keep it in good condition, because that is the best way to protect your own interest and your asset," says Lisa Indge, director of property management service Let's Rent. 
Mould
If the mould is because of a problem with the property, such as a roof leak, then the landlord has the responsibility to clean the mould and make any repairs necessary, but if the tenant caused the mould, by, for example, letting steam build up, then they are liable.
But, as Tenants' Union of New South Wales senior policy officer Ned Cutcher says, it's not always clear whether something is a cleaning or a maintenance problem.
"Dealing with things like mould and vermin can be quite tricky because the landlord's obligation is for repairs and maintenance and the tenant's obligation is to keep the place reasonably clean, and these two things often butt up against each other," he says.
Lightbulbs
Tenants are responsible for changing lightbulbs. But if changing a bulb requires specialist knowledge, or specialist equipment such as some halogen globes, changing it may be part of the property manager/owner's responsibility to maintain the property.
Drains and gutters
Generally, if a drain or gutter becomes blocked due to fair wear and tear (for example, due to tree roots blocking a drain), it is the property manager/owner's responsibility, but if the tenant has done something to block the drain they must fix it themselves. 
Smoke alarms
In all states and territories smoke alarms must comply with the Building Code of Australia, and in every home there must be at least one smoke alarm located between the bedrooms and an exit.
Landlords must supply and install smoke alarms and replace the batteries before each new tenancy. Under new legislation introduced in January 2017 in Queensland, smoke alarms manufactured more than 10 years ago must be replaced. 
Pools
The tenant is responsible for everyday maintenance such as clearing leaves from the pool and may be responsible for more regular maintenance, but this should be discussed and set out in the terms of the lease.
But before anything breaks or needs to be fixed…
Remember to keep a record of everything – take pictures and document the problems in an email. And make sure, as a tenant, you thoroughly inspect the property before you've settled in.
"There should be photos of each window, before the tenant moves in," Indge says. "If it does not say on the condition report that the window is cracked, then the assumption is the window is intact when you move into the property." 
And, of course, consult the laws relative to your state.