News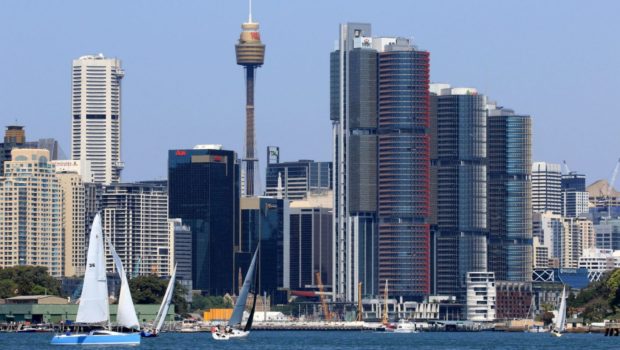 Published on April 5th, 2018
Sydney sees 'cultural shift' as major projects subject to design review panels
Sydneysiders can expect a facelift to their urban environment in coming years as major developments like schools, hospitals and large-scale residential projects will be judged on their design by other architects before they're built, heralding in a new era for the city according to experts.
The NSW Planning Minister Anthony Roberts and Government Architect Peter Poulet launched the State Design Review Panel (SDRP) pilot program on Wednesday which, for the next year, will see State Significant Developments (SSD) assessed for good design.
The SDRP is made up of a pool of 40 expert members and between four to five members will be assigned to each project like a school or large-scale commercial development to provide recommendations to the Department of Planning and the project's proponent for better design and planning outcomes.
"If you've got good peer review they're going to catch any problems, mistakes or identify opportunities and bring them to the table. We'll have more thoughtful development, we'll have a better city in time. This is a cultural shift in the importance of design," Mr Poulet said.
The announcement comes after he called on the state government to legislate good design as a key objective in the state's planning legislation as there were growing concerns the city was being overrun by rapid and ill-conceived development.
Mr Poulet said the pilot program would standardise and centralise the approach to good design to ensure there is consistency and transparency in the process. But also to safeguard communities from poorly thought out development projects.
He said developments should enhance and improve the urban environments they sit in rather than detract from it.
"A building which doesn't put people first by making it difficult walking around it or through it, that excludes people, all of these can have a negative impact," he said.
He pointed to excessive development on Canterbury Road as an example of buildings that could have been designed better.
The current president of the NSW chapter of the Australian Institute of Architects Andrew Nimmo has also welcomed the announcement
"It does breed a culture that doing just OK is not good enough. It's not just a box-ticking exercise. It's says you've got to do better than that. It's a shift in culture in both government and the commercial sector that good design affects the quality of our cities," said Mr Nimmo, who sat on the selection panel SDRP.
The panel's role is only advisoryand not part of the approval process of a development, which means recommendations do not have to be adopted.
But Mr Nimmo took comfort in the fact the program was a transparent process.
"The design review panels can't force a recommendation, but it goes back to the approval authority to decide on whether they take the advice and recommendation of the panel. And if the proponent isn't taking advice on board, the public needs to ask why not. That's a level of scrutiny and transparency that we get to see," Mr Nimmo said.
A SDRP member and national president of the Australian Institute of Architects Professor Helen Lochhead said the changes were a long time coming.
"It's really important and it's really timely considering the amount of development happening across the city and state," Professor Lochhead said.
She said design has come into planning considerations since the Environmental Planning and Assessment Act was amended to include it as a key objective.
She believed this new panel was one of many changes that showed the long-running failure by governments to consider how poor design affected people.
"It's something that engages people at every level of society and the government is aware of that. Community sentiment is not so much anti-development. They're aware Sydney is growing and communities need to be listened to," Professor Lochhead said.
She said if developments were well-designed and better considered the city will be more liveable and better for all Sydneysiders.