Hieu Tran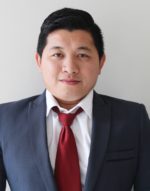 Property Assistant
I am a highly organised and motivated professional with over three years' experience as an assistant property manager.

Great knowledge of local neighbourhoods.
Unmatchable communication and negotiation skills.
Excellent presentation and a pleasant manner - have retained many clients over a six year period
Proven organizational skills and attention to detail
Demonstrated track record of sales success and meeting weekly sales quotas.
I am experienced in liaising on matters of rental arrears, having assisted the property manager in the collection of bonds, deposits and rents, the sending of eviction notices to tenants, and assisting in communications with owners about such matters.

My communication and customer service skills are of the highest standard. Liaising with tenants and landlords, as well as organizing repairs and maintenance personnel, are all things I do with ease and professionalism. I strive to keep both owner-landlords and tenants happy through regular communication, and I am proud of the strong relations I've built with all of my owner clients.